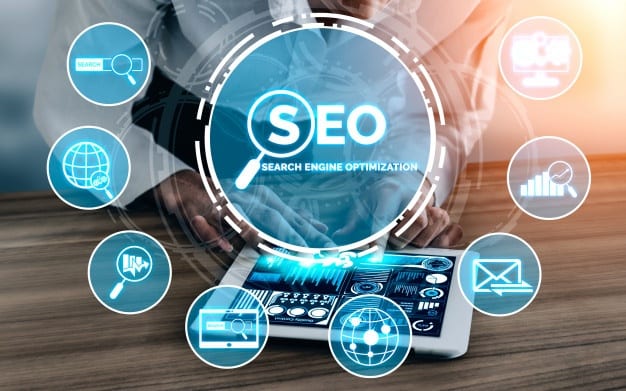 Search Engine Optimization: Five Types You Must Know About!
In our previous blog, we talked about how search engine optimization can benefit your business website and thus your business. Now, let's delve a little bit deeper into search engine optimization. 
Search engine optimization is a diverse process. Each process has the main goal of boosting the ranking of your business website. A search engine optimization agency will provide the complete SEO service for your website. And in this blog post, we will tell you five different types of SEO that you can opt for to boost your website ranking. 
One of the most complicated types of SEO, off-page SEO is responsible for link building. To explain in simpler terms, off-page SEO aims at bringing quality content links to your website. 
This will bring in more visitors helping Google recognize that people on the Internet are interested in your content. This will make the search engine rank your website higher in the region. 
This is one of the most talked about SEO types because it is less complicated than off-page SEO. This includes optimizing the content on your website. If you want your website to rank higher than others, you must put substantial effort into creating outstanding website content. 
On-page SEO optimization not only means creating the best website content but also includes inserting the right keywords on your website and URL. 
Yes, we know you would say technical SEO is a part of on-page SEO but let's consider it as a different type. So, technical SEO involves optimizing a website on a technical aspect such as building a responsive website design or working on the loading speeds of your website. 
Technical SEO aims at providing a high-quality user experience to the visitor. 
Yes, we will categorize app store optimization as an SEO service provided by Chicago SEO companies. Not only should you optimize the search engine but also the app stores of Google and Apple. 
Both these app stores get a substantial amount of daily searches. And if you have a mobile application for your business, make sure it is put in the top ranks on these app stores. 
Local SEO is important for businesses that also have a stand-in store at the location. These businesses not only need online customers but also customers walking through the store doors. 
One of the most common strategies used in local SEO is claiming your Google My Business page. Optimizing this page with the right information, images, and reviews will enhance your appearance in the location. 
The combination of these five types of SEO makes sure that your business website and thus your business rank higher and move ahead of the competition in the market. 
And you can approach us at Kozlo Digital for getting professional and experienced SEO services for your business website. 
We will create a fantastic SEO strategy that will include all the processes and the right search engine optimization keywords, link building, and more. Our dynamic team of experts will put their creative minds to bring out the best for your business. 
At Kozlo Digital, we also provide website development, website maintenance, and social media management services. Get in touch with us now to know more.